This feels unreal! Not only my time in Ghana is nearly over – after having successfully worked on all six inhabited continents, my entire Walz is facing its end. For the first time, this farewell does not mean taking off towards another new place with another unknown path ahead. Instead I will return home – back to the known, back to routine, back to university. Back to boring? However, this post shall not focus on what will come – it shall tell the story of what happened so far.
Inside Accra
First of all, let's talk about work. I was put in charge of my office's main architectural project – a large, almost extravagant, residence. When I started, nothing more than drawings existed. Now they are erecting the first columns and slabs. It is an incredible feeling, seeing what you envisioned coming to reality! I might have not had an influence on the architectural concept anymore, yet I was involved in the coordination and harmonization between the different parties and fine tuning of the design. Turns out, even while being constructed, people still come up with new changes. This large responsibility combined with such close collaboration with the engineers was and continues to be a challenging and at the same time very instructive experience.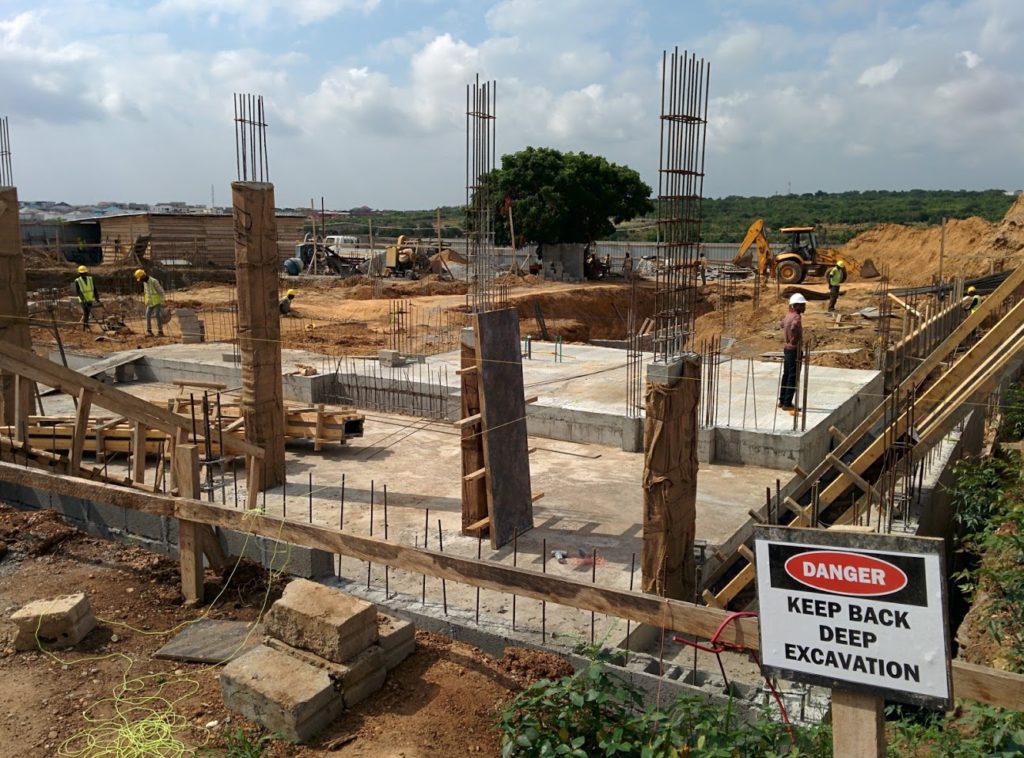 Free evenings and weekends left me a lot of time to make friends and explore the place. Unintendedly, my friend group ended up consisting mostly of other "obrunis" (= "the ones who came over the horizon" = foreigners/ white men). Guess it's simply easier to make friends with people who are also new to a place… Anyway, we got quite a hand on the popular ways to spend evenings like a regular salsa night with free lessons, a bar to participate in a pub quiz where we placed first last week, or where the best beaches are for the weekends. A few highlights were the "Africa by Design" exhibition at Ghana club organized by a friend of my boss or "Chale Wote", a massive, busy, colorful, noisy, creative, crazy street art festival, or just last weekend a huge Afrobeats music festival called "As Promised" with lots of songs we knew from the radio performed live.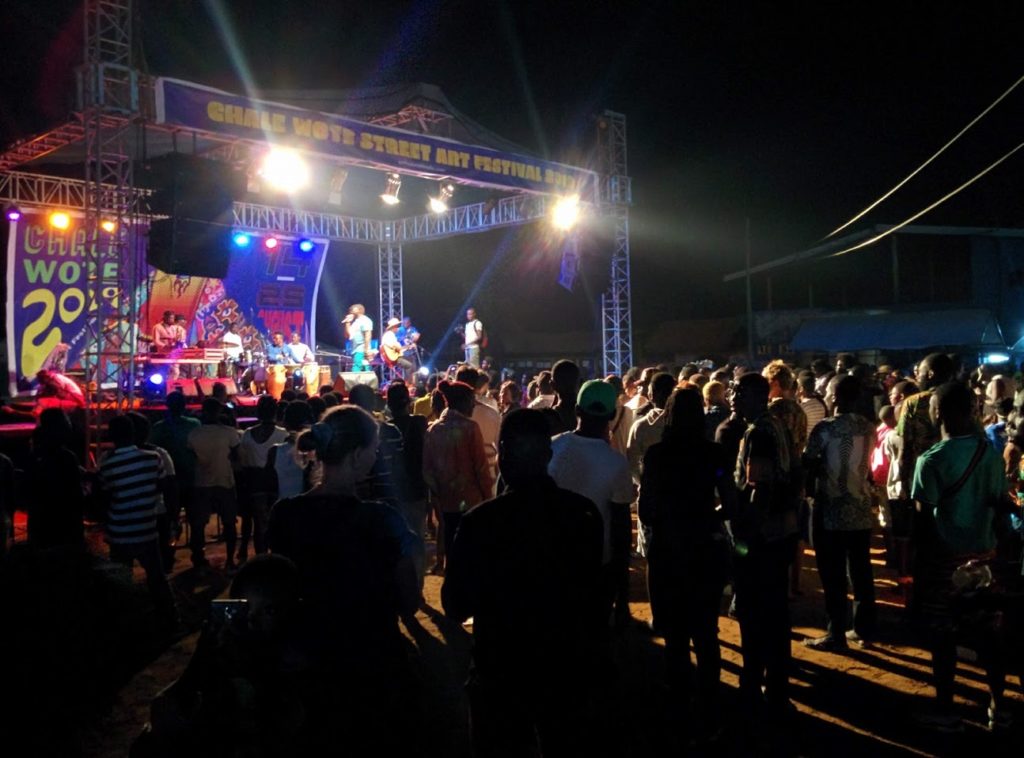 Outside Accra
Some weekends I also left Accra and explored the surroundings. A very early trip took me east to "Wli" – the tallest waterfall in western Africa, where we hiked from the bottom all the way to the summit and enjoyed the view over the mountains and across the border to Togo. On the way there we stopped twice and fed two different kinds of monkeys from our hands. Oh and also our car broke down and had to get it fixed – just don't ask…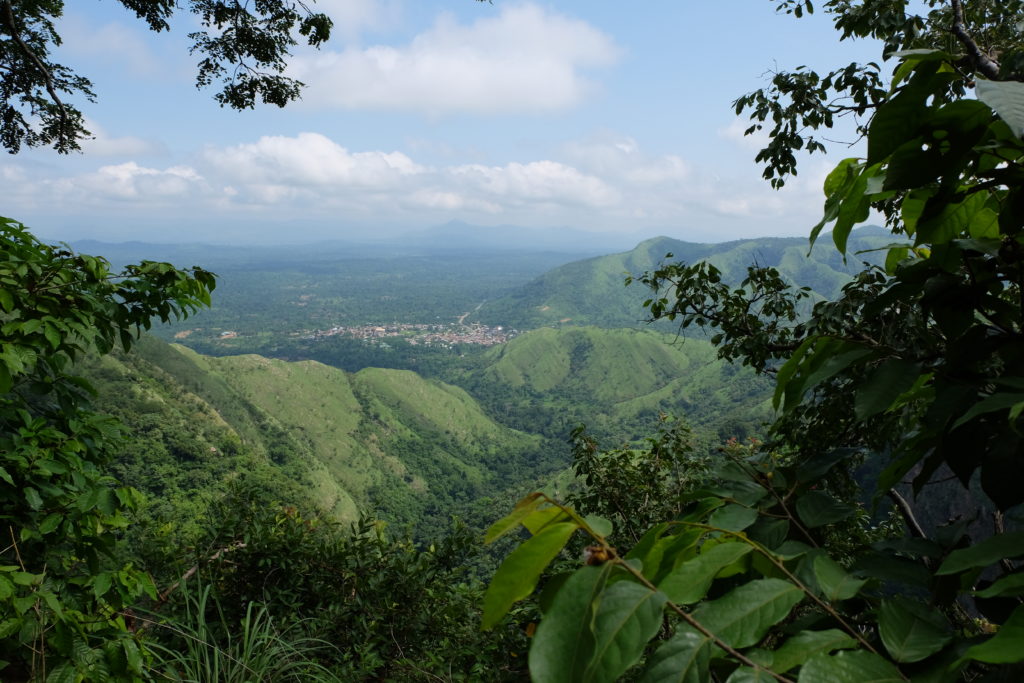 Shortly after that I visited Cape Coast and with it two of the most prominent slave castles (Cape Coast Castle, Elmina Castle) from which the European colonizers organized the slave trade. Standing in the dark dungeons and imagining the cruelty that has taken place here centuries ago, is a powerful experience.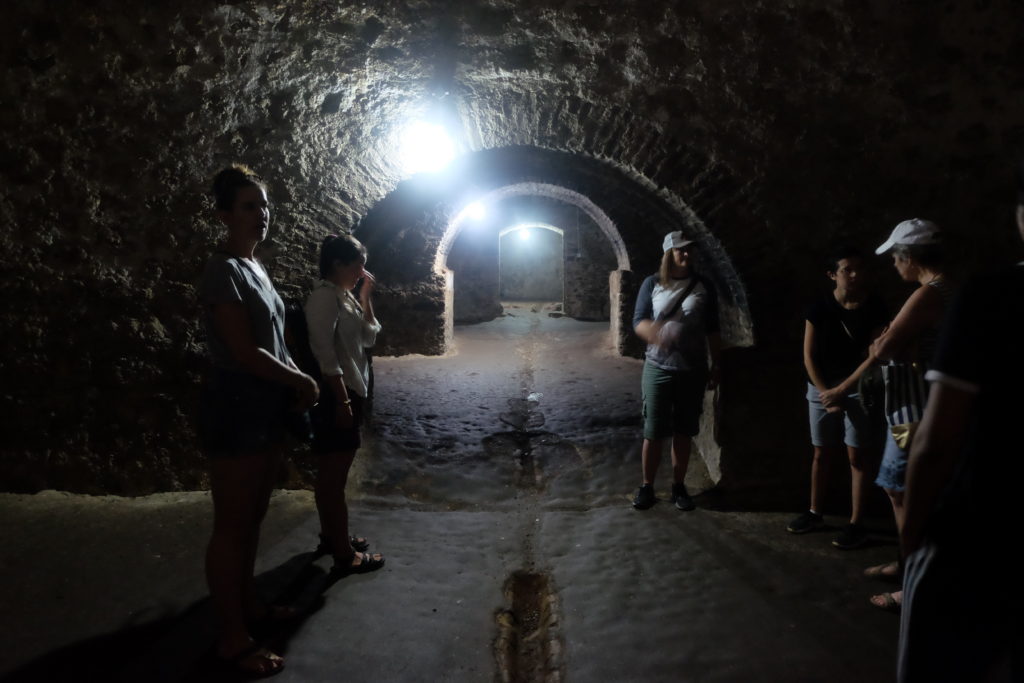 I am glad I also made it into another country: For one weekend I travelled to Togo. I had forgotten my yellow fever vaccination certificate, but luckily my argument "If I didn't have the vaccination, I wouldn't even be allowed into Ghana." seems to have been quite convincing at the border. Either that or it was the bank notes handed over… All in all, it was a lovely weekend! Togolese people seem to be even nicer and friendlier to me than Ghanaians, but that's maybe just the perception of someone who doesn't understand the language (note to self: improve your French skills). Lomé is also a very beautiful city: laid out along the beach and quite humble – with simple houses, sand roads and kids playing football everywhere. I was also beyond surprised, considering the fact Germany was a former colonizer, to be shown two big monuments (erected post-independence) honoring the German-Togolese friendship.
[NO PHOTOS TAKEN IN TOGO]
Just recently I flew to the north of Ghana (with a plane so tiny, it only had 2+aisle+1 seats in each row) where I visited a friend in a smaller town called Tamale and we continued together to "Mole National Park". On the safaris through the park – famously known for elephants – we saw monkeys, warthogs, antelopes, termite hills, huge lizards, a crocodile and… no elephants (During raining season they are harder to find for the tourists, as they find water everywhere). However, it was a great weekend. Not to forget that on the way I could also visit the oldest mosque in all Ghana (possibly West Africa?) built some 500 years ago.
Leaving Accra
Undoubtedly, even compared to the different places that I have lived at, Ghana has confronted me with the biggest unfamiliarities. Yet as I already mentioned in mylast blog post, I have gotten used to it surprisingly quickly. Over the past months I have become even more accustomed. I will miss shopping whatever I need conveniently at a red light. Buying snacks that haven't been carried on someone's head will simply feel wrong. I hope I can take some of the openness, helpfulness and friendliness with me when I get back.
Unfortunately there are also some habits or customs that I hope I did not adapt. First and foremost there would probably be the extensive use of plastic and especially its careless disposal into nature.
Yet overall, I will miss Ghana and the Ghanaian way of life a lot! I will carry the Black Star in my heart with me…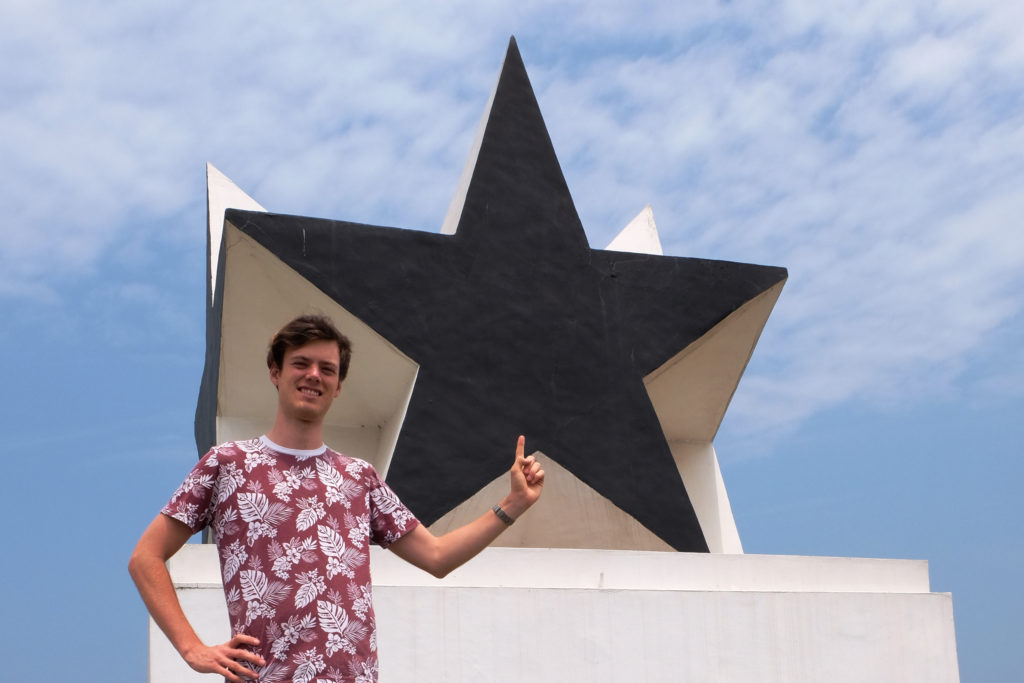 Done.
Due to all these exciting adventures, I completely missed the 9th of August! "What is so special about this day?" you may ask. Well, when I began my journey, I did not only set six continents as my target, I also had another guideline:  Following the traditional rules of a Walz, I prescribed myself a minimum duration of 3 years and one day (another idea was earning enough to be able to live off my own skills, but let's not talk about that…) and you guessed it: I started my first job of this journey on August 8th, 2016 in Finland, so on August 9th, three years later, I officially completed my Walz in Ghana and can successfully return home. And with me I bring so many emotions, thoughts and memories…
Indescribable feeling.