I admit, lately it has been a little quiet here on my blog again. When in Tokyo I could easily blame this on the heavy workload, in Melbourne I certainly did not have that excuse. Work consisted of a 38 hour week and overtime was rare – my life finally found its way back into an organized pattern. I enjoyed having free time again and quickly found great friends to spend it with. And Melbourne is a great city to live in: It's big, but not too busy; it's got a great mix of historic buildings and hideously beautiful mid-century or postmodern architecture; it's got a great culture of small, local stores to balance the commercial CBD; most of it is covered in beautiful graffiti; not to forget it's got the largest tram-network in the world. I biked to work; I went to trivia and board game nights regularly with my friends, went to the beach in summer, explored Melbourne's museums and nightlife. All these factors contributed to the fact that from day one I didn't feel like I was in a new place – I felt like I had returned home.
A word about travels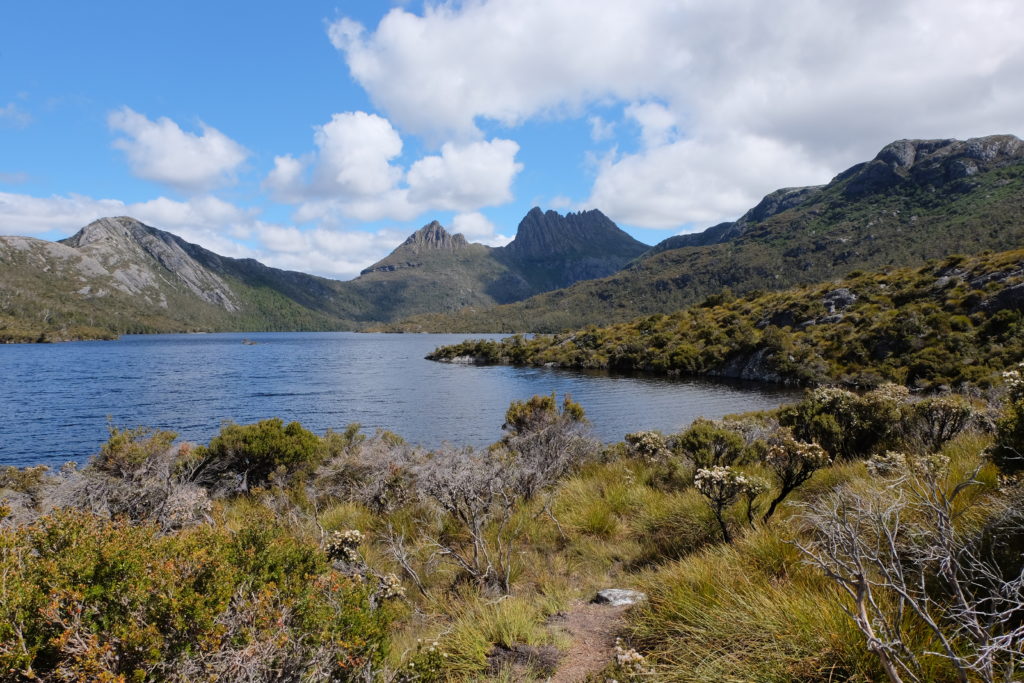 Shortly after I arrived to Melbourne, Christmas holidays were around the corner. After weeks of uncertainty about what to do, I planned a trip to Tasmania together with a fellow intern. So we spent two days together containing a lot of hiking (Cradle Mountain National Park), feeding kangaroos (Trowunna Wildlife Park) and some relaxing on the beach (Freycinet National Park). When he returned to Melbourne I was left with exploring Hobart and its surroundings (MONA museum, Port Arthur, Mount Wellington, Taste festival, finish of the Sydney Hobart Yacht race) and spend Christmas day on a beach for the first time of my life (acquiring a nice sunburn).
After Tasmania I flew to Sydney. It took me quite a few days to figure the city out. When originally I expected a vibrant metropolis, I had to understand that Sydney consists of nothing more than the opera house and lots of beaches – both of which are of great quality though! So naturally the highlights of this visit were: New Year's Eve with a magnificent view of the opera house and harbor bridge (which landed me a clip in local TV) and celebrating my birthday on the beach eating a kangaroo burger (two more "firsts" in my life).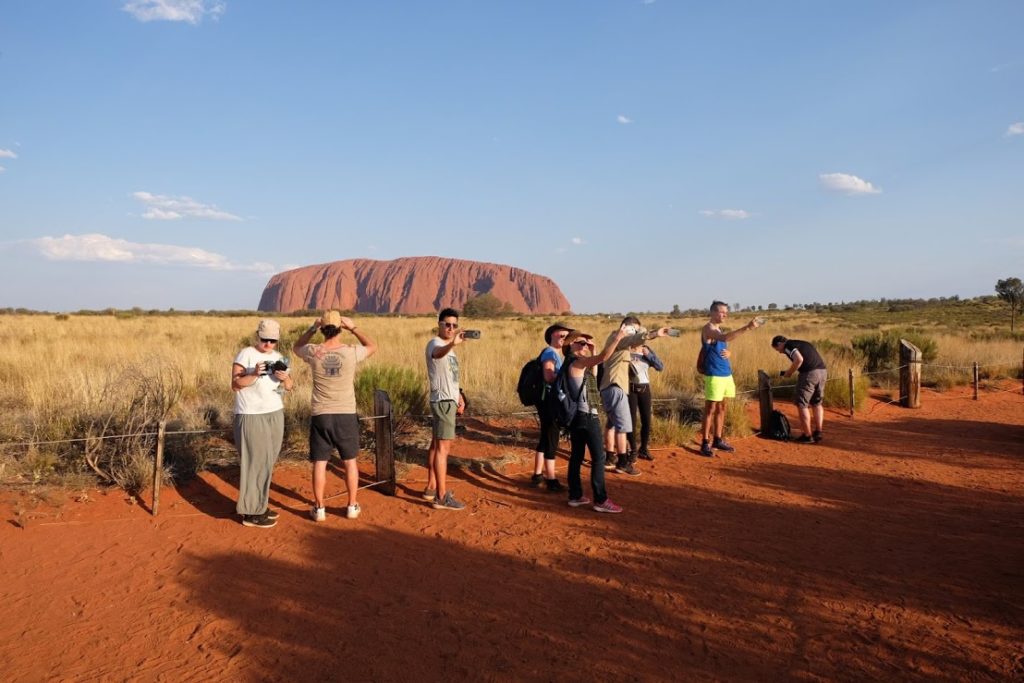 Together with a friend I made in Sydney, I then planned a trip to the Outback. We booked a 4 day organized trip and were able to see the magnificent heart of the continent including Uluru, Olgas, King's Canyon and Alice Springs. In the middle of summer we had temperatures high up in the 40s °C during the day and "cool" nights of just below 30°C. The benefit though: No flies (Whoever has been to the outback will understand what a great benefit this is).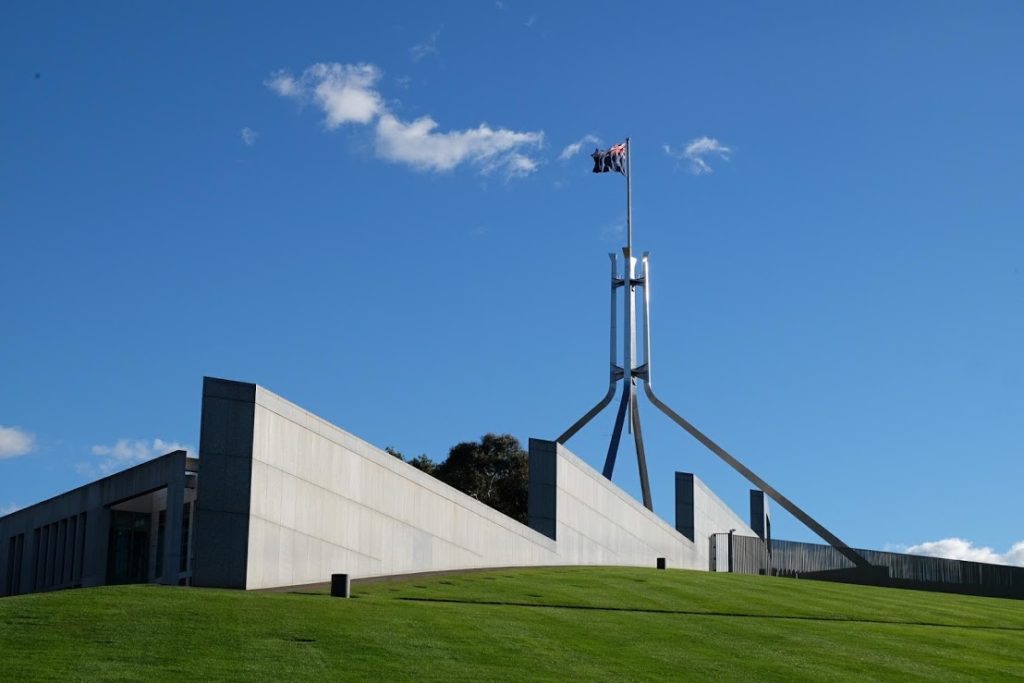 After this extended Christmas trip I mostly stuck to living the Melbourne life. Only one more time I travelled to Canberra to see the other "heart of the continent" (politically). Yes, I went there "even though I didn't have to", as surprising as it sounds to many Australians. It was certainly a nice experience to see the planned capital city and Parliament House, but two days were definitely long enough.
A word about work
This is a difficult chapter for me to write. As much as I adored the office both for their projects and the people, I did struggle with the fact that the majority of my tasks consisted of building models. This has to do with the fact that the definition of an "intern" in Australia is different to how I experienced it in other places. By Australian law, an intern is only allowed to do supporting work and his role is mainly observant of the office procedure. (If the intern does essential work that would otherwise be carried out by an employee, rights, duties and salary of a regular employee must apply) So after Tokyo, again I felt like I was not developing my skills – and frankly bored sometimes.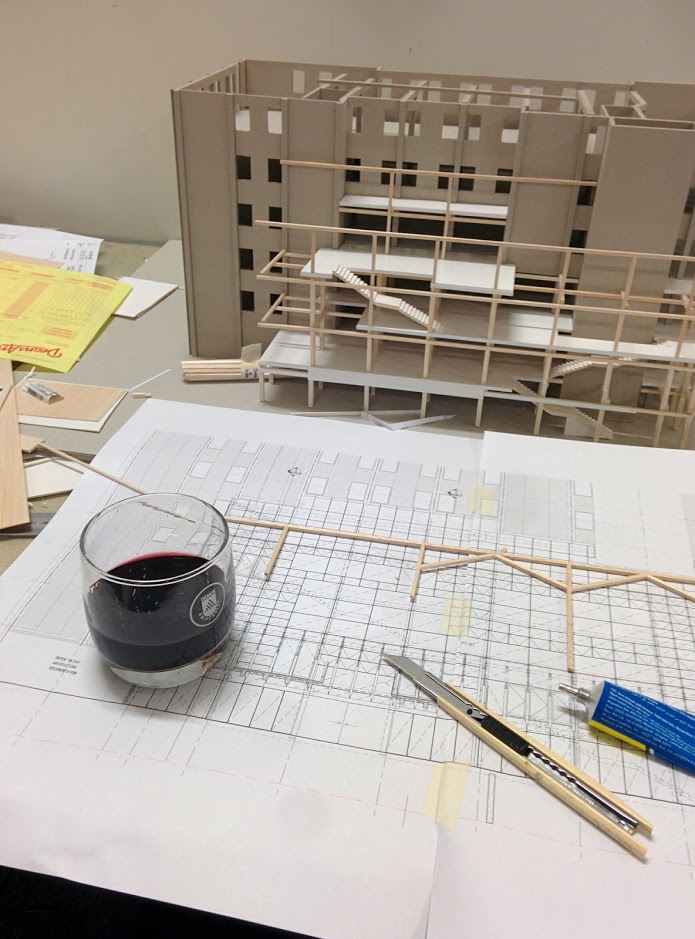 There were two notable exceptions though:
NMBW submitted two projects in three categories to the Victorian Architecture Awards. For that purpose, I was given the task to prepare architectural drawings (plans, sections, elevations) for the submission and later again for the presentation to the jury. Also I went to the event where all participating architects presented their projects to the juries. Highly interesting!
The University of Melbourne is developing a "new student precinct" – a huge reorganization of a part of its campus including the erection of several new buildings and altering many existing. NMBW is in charge of four buildings at the same time which arguably constitutes the biggest project of the office's existence. When a deadline was getting closer I was asked to help and became a member of the project team for about two months. The great benefit of this intense time was that I was able to thoroughly learn how to use Revit – a "new" software that is currently taking over architecture world. (It's not that new after all, but NMBW has been the first office I worked with, that uses it).
So Melbourne did have its ups and downs for me but after all I enjoyed it a lot! I guess I can be glad I wasn't the happiest with my work because otherwise, what would have stopped me from simply staying forever?
In the meantime I have moved on and am writing this article from another continent. I will go into greater detail about this in another post soon…